WBAI Membership
---

Membership allows you to become a contributing member of the WBAI community.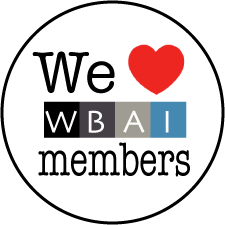 WBAI, as one of the Pacifica network of community-supported stations, relies on its donors and members, not just for your generosity, but to help plan the direction of WBAI through its Local Station Board.
How do I become a member?
Anyone who donates $25 or more, in a given year, automatically becomes a full voting member of WBAI. You get to vote for your representatives on the Local Station Board, or stand for election to the board, yourself!'
And, equally important, your donation ensures that WBAI will be able to continue its mission of bringing information, arts and entertainment, with a unique perspective, to the community.
Click here for more information on the 2012 Local Station Board elections.
Click here to read more about membership and the Local Station Board.
How can I donate?
WBAI offers a wide array of options for our listeners, members and supporters to donate. It's tax-exempt and easy to do, so donate and become a member today!
Click here for more information on the various ways you can donate to WBAI.