CON SABOR LATINO
---
Sunday 3:00pm - 6:00pm
Hosted by: Alternating weeks Nando Albericci + Marysol Cerdeira, Co -producer Mickey Melendez

Web Site:
https://www.facebook.com/groups/DJMarYSoul/
Facebook:
https://www.facebook.com/groups/DJMarYSoul/
Twitter:
@djmarysoul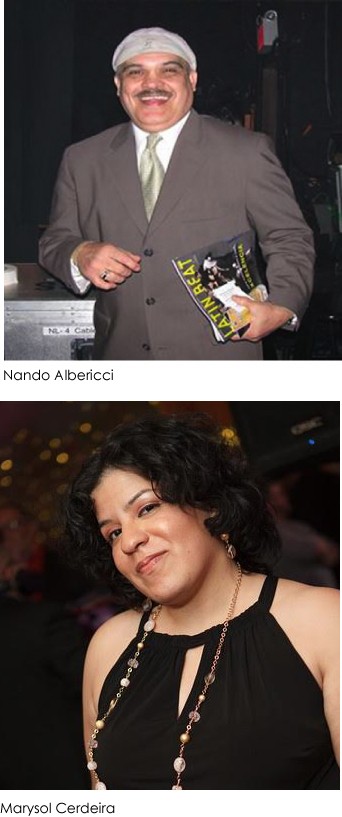 Con Sabor Latino provides music and issues of the Latino community.
Alternating weeks:
CSL -'BAi Original with Nando Albericci
CSL - Montuneando con Marysol
Montuneano means "Groovin' or "Swingin'" and is a derivative of the word montuno, which in musical terms, is the "body" of the music. In a musical arrangement, the montuno follows the introduction and precedes the interlude and mambo. A montuno is where the "groove" or "swing" resides in a song, as defined by Nuyorican master percussionist, arranger and composer Chembo Corniel. According to Chembo, montuno is the basic groove in the middle of the song where everything is happening, everything is swinging, and where the flavor is at.
The name of this show reflects the unique space that music places us in. There is no feeling quite like it. Montuneando is a state of being, an attitude, a place of freedom.
Montuneando is the next generation of Latin music programming at WBAI. WBAI has, for over 40 years, recognized NYC demographics and aggressively sought out programs of cultural, social and political interest to the deserving NYC Latino community. McM is an outgrowth of Con Sabor Latino (CSL), on and off at BAI since September 21, 1985.