OUT-FM
---
Tuesdays 8:00pm - 9:00pm
Hosted by: OutFM Collective

Web Site:
https://www.outfm.org
Facebook:
https://www.facebook.com/groups/37044533319/
Twitter:
https://twitter.com/outfm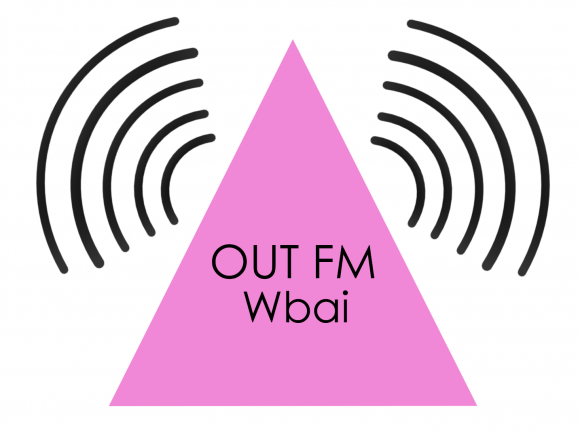 Progressive lesbian, gay, bisexual, transgender, two-spirit news, culture, and activism.
Contributing producers
Naomi Brussel is a white Jewish lesbian who was a social worker for 45 years. She has been a political activist for the past 60 years. She has worked on issues related to LGBTIQ liberation, anti-militarism, Black civil rights, abortion rights, anti-rape and sexual abuse, healthcare rights, labor rights, anti-semitism, anti-Zionism and Palestinian liberation. Since 2008 she has tried to bring a socialist and and intersectional perspective to her radio production for Out-FM.

Bob Lederer is a longtime queer and anti-racist activist and journalist. He has contributed to Out-FM since 2006 and became a collective member in 2018, producing an occasional series "Queerly Defiant," covering the lives of multi-issue queer resisters who have faced government repression. For years Bob has been a public health advocate and manager who had previously produced HIV/AIDS and health programs on WBAI.

Stahimili Paulette Mapp is a retired high school and college science educator. Stahimili now spends her time working in the community and is a Board member or the LGBT Kwanzaa Community as well as Zami NOBLA: National Organization of Black Lesbians on Aging. In another life Stahimili worked and Managed NKIRU Books in Brooklyn, NY and is currently a member of the steering committee for The National Black Writers Conference at Medgar Evers College. Stahimili indulges her creative spirit by designing jewelry and painting in water color.

John Riley has been a longtime queer and AIDS activist who has been helping coordinate Out-FM since he joined the collective in 2002. He was involved in the movement to press the University of Iowa to divest stocks in companies doing business with South Africa in the late 1970's; was a founding member of the Progressive Student Network in 1980; helped found the Central America Solidarity committee in Iowa City; co-founded a bisexual support group in 1982; lived in cooperative housing projects from 1982-1991 with the exception of one year when he lived in China. John traveled and studied Spanish in Central America on several occasions. John has been a member of ACT UP/NY since 1992. He and his life partner Bob Lederer both received the Founders Award from Health GAP (Global Access Project) for their role in co-founding the organization in 1999. The organization has played a catalytic role in fighting for major price cuts by major drug companies and worldwide funding for distribution of generic AIDS drugs to poor countries.
Support this show
Become a BAI Buddy in the name of this show or make a one-time pledge HERE