OUT-FM
---
Tuesday 8:00pm - 9:00pm
Hosted by: OutFM Collective

Web Site:
https://www.outfm.org
Facebook:
https://www.facebook.com/groups/37044533319/
Twitter:
https://twitter.com/outfm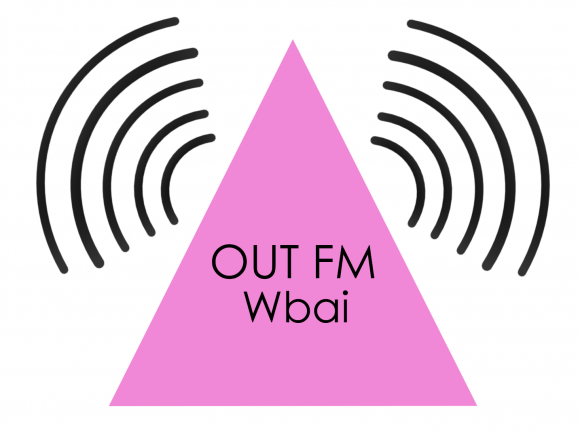 Progressive lesbian, gay, bisexual, transgendered, two-spirit news, culture, and activism.
Contributing producers
Marle Becker is a co-founder of the OutFM program; he has also been on the advisory boards of the Beaux Arts Society and Gay Performances Company, an advisor for the Gay & Lesbian American Music Awards, and wrote the forward for Will Grega's "Gay Music Guide".

Susie Day has been swimming against the mainstream, writing her slapdash, anti-American column in queer and feminist papers for the past decade or so. As you can guess, this has made her fabulously wealthy, which is how she can afford to read her column on WBAI's OutFM for free (and to publish it too on wbai.org--see the Humor section under News). She lives with her partner and concubine Laura Whitehorn in a secret hideout in Washington Heights. She would like you to live and be well.

John Riley has been a long time queer and AIDS activist and he is also a member of the Health Action collective that produces a weekly show on WBAI (Mondays, 1:00-2:00 p.m.). He was involved in the movement to press the University of Iowa to divest stocks in companies doing business with South Africa in the late 1970's; was a founding member of the Progressive Student Network in 1980; helped found the Central America Solidarity committee in Iowa City; co-founded a bisexual support group in 1982; lived in cooperative housing projects from 1982-1991 with the exception of one year when he lived in China. John traveled and studied Spanish in Central America on several occasions.

Pedro Angel Serrano is a radio producer, raconteur, and Tri-State Skinhead Elder.
Support this show
Become a BAI Buddy in the name of this show or make a one-time pledge HERE