GARY NULL SHOW
---
Monday - Friday 12:00pm - 1:00pm
Hosted by: Gary Null

Web Site:
http://garynull.com
Facebook:
https://www.facebook.com/GarysVitaminCloset/
Twitter:
@Garys_Vitamins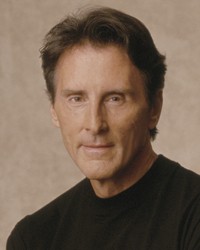 The Gary Null Show" is broadcast on WBAI every Monday through Friday, from 12 Noon to 1 PM. Gary Null also broadcasts on our sister-station WPFW-Pacifica (89.3-FM), in Washington, DC, on Mondays and Tuesdays, from 3:00 pm to 4:00 pm EST. He is also aired on sister-station KPFK-Pacifica (90.7-FM) in Los Angeles, on the "Something's Happening" show with Roy of Hollywood, from 12:00 Midnight to 5:30 pm PST.
"The Gary Null Show" is not a "chit-chat" show, but rather an on-air forum featuring knowledgeable guests and well-researched scientific information that is presented objectively and in layperson's terms. The program's combination of provocative interviews, controversial commentary, and listener call-ins may motivate listeners to change their lives for the better.