LIVING IN SPANGLISH
---
2nd Thursday of the Month 10pm - Midnight
Hosted by: Ed Morales

Web Site:
https://edmorales.net/wbai-morning-show-highlights/
Twitter:
https://twitter.com/@SpanglishKid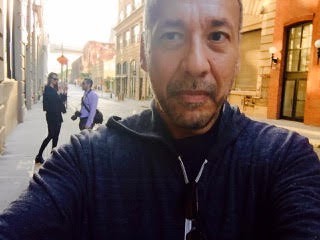 "Living in Spanglish" is a show that features music from salsa to R&B to jazz to hiphop to latin alternative. I mix up English and Spanish and throw in a healthy does of progressive politics, featuring musical and political guests.
Ed Morales Bio:
Ed is a freelance journalist with recent publications in The Nation, Jacobin, and the Guardian. He also teaches at Columbia University's Center for the Study of Ethnicity and Race.