SWEET SPOT
---
Tuesday 10pm-Midnight
Hosted by: Baby K aka Kelly Webb + Kyle McNeill

Web Site:
http://www.thesweetspotnyc.com
Facebook:
https://www.facebook.com/thesweetspotny/
Instagram:
https://www.instagram.com/Sweetspotnyc
Twitter:
https://twitter.com/djbabyklove
Blog:
http://www.thesweetspotnyc.com/blog/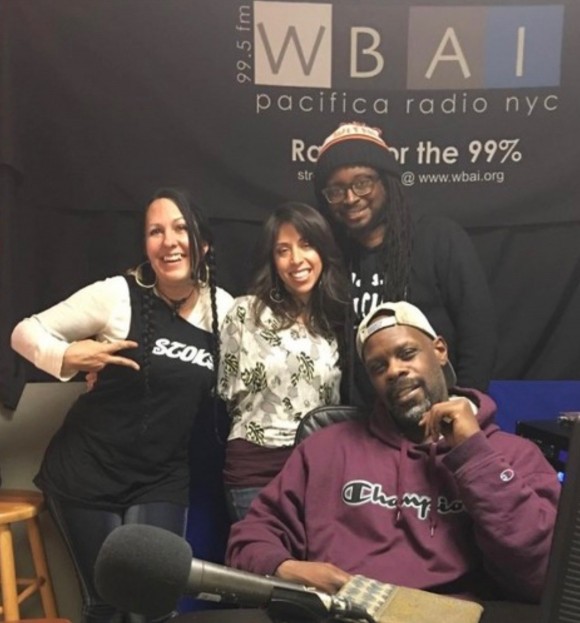 The Sweet Spot is a musical biography show - a unique and intimate walk down memory lane with some of the most prolific musicians and scene makers of our time.
Producer Bios:
Baby K aka Kelly Webb (Host) has been involved in music, art and culture since her humble beginnings in Ohio where she used to put records on when her DJ boyfriend needed a bathroom break at her hometown radio station WFUN (dig the name - you cannot make this stuff up). Being a girl they never let her graduate from bathroom break status. Relocating to Germany, she had a stint at Mama Concerts where she worked her way up from crimping wires in the shop to helping to organize the logistics in huge stadium concerts for some of the top touring concert acts in Pop, Rock and Soul music. She then moved to the Bay Area where she did promotional and marketing work for the punk rock label "Alternative Tentacles" and had a steady spot at UC Berkeley's famed radio station KALX. New York the big city of dreams called though and she relocated there in the late eighties to work in promotion for a label subsidiary of Caroline Records and moonlighted nights working at the famed CBGB's. Nights of rock and roll were always interspersed by late night dance floor journeys and the music of the Garage, Robots, The Tunnel, The Palladium and Jackie 60 where she performed regularly had a huge musical impact. After performing with a few bands in the nineties into the 2000's she inherited a DJ setup and was brought back full circle to her first love. Through her love and passion for music, she became the First Lady of respected DJ and Music Production School Dubspot where for many years she helped to organize and facilitate music education for thousands of students worldwide and was honored to work and learn from some of the best in the business. Currently she is working for the Lower East Side Girls Club, perhaps the best job in the world where she is Director of the Sound Studio Program, a free program for young girls 8-18 where DJing, Music Production and Radio Journalism (WGRL) is taught to the next generation in an empowering environment. She wishes to live each day like a joyous episode of Soul Train, one of her greatest influences growing up.
OP! Known in NYC and around the globe as a purveyor of all things soulful, OP! is a talented DJ and tastemaker who can hang on just about any dancefloor. From hip hop, house, and classics to future soul, UK funky and South African house, OP! can finesse them all, adopting musical diversity and focusing it into a beautifully cohesive vibe. Through his current work with I Love Vinyl, along with his past works with Dubspot, Suite903, Raw Fusion NYC, OkayAfrica, and Party People South Africa, on the DJ side; and Decon, Cornerstone Promotion/The Fader, and Studio Distribution/BBE, on the industry side, OP! has been instrumental in shining a light on underground and global soul, and continues to champion its relevance on the world stage. Elisha SirenaSoul is native New York DJ who mixes an eclectic soulful worldly sound that ranges from old school classics with remixes to new school jams. SirenaSoul is also a visual artist, who works in sculpture, paintings, and drawings.
Kyle McNeill (board engineer)
Support this show
Become a BAI Buddy in the name of this show or make a one-time pledge HERE