MAKING MUSIC
---
Friday 2:00pm-3:00pm
Hosted by: Jordan McLean

Facebook:
https://www.facebook.com/makemusicny/
Twitter:
@makemusicny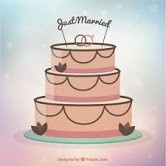 Produced as a partnership between Make Music New York and WBAI, Making Music explores the public and hidden lives of music makers and presenters through intimate conversation, choice musical selection and informative regular segments.
Hosted by internationally acclaimed musician and producer Jordan McLean, the Deputy Director of Make Music New York, Jordan has been active as a composer, band leader, trumpeter and music educator for over twenty years. He has brought his unique performance style to stages and recording studios throughout the US and over twenty countries, having performed in hundreds of clubs and dozens of the world's major music festivals, collaborating with a multitude of artists, from the underground to the mainstream. He was Associate Music Director, composer, arranger and trumpeter for the TONY-winning Broadway production FELA! Jordan graduated summa cum laude in composition from SUNY Purchase.
Making Music is spun out of Make Music Monthly, a pod cast produced by Make Music New York founder Aaron Friedman. Each episode will feature special guests and members of the Make Music New York staff, all sharing personal and professional insights into their experiences as artists and administrators.