CREATIVE UNITY COLLECTIVE
---
Friday into Saturday 12:00am - 2:00am, alternate weeks w/ Midnight Ravers
Hosted by: The Creative Unity Collective; Michael Murdabern, Yusuf Lamont + others

Facebook:
https://www.facebook.com/pages/Creative-Unity-Collective/250987378381923?sk=timeline&ref=page_intern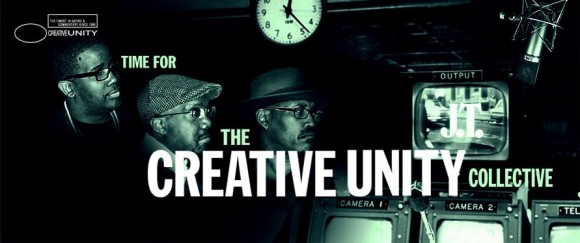 Creative Unity are professional smart alecks speaking to absurdity in irreverent ways. This is our first official foray online. Yes, we have a late pass.
In 1982 Creative Unity was formed as an artists' collective and de facto Black Students Union at the School of Visual Arts. We used our creativity in multiple disciplines to make commentary on our respective cultures and political conditions.

In 1985, we organized, produced and performed "I'm Sorry, But It Had To Be Done," a satirical revue which sent up many of the hot-button topics of the day. The performance garnered the attention of one of the staff engineers at WBAI.

We were brought in to design and produce the station's program guide, The Folio, but we were also trained in the fine art of radio. A late night slot opened, and, on September 26, 1986 at 1AM, The Creative Unity Collective Show was born. We've since moved to alternating Fridays from midnight to 2AM.

The show is an energetic blend of sonic textures: Comedy, satire, social commentary, drama, readings, poetry, interviews, music and virtually every form of aurally transmittable art, done from a progressive and largely Afrocentric perspective.

On any given night, you might hear a poem by Langston Hughes weave into a sketch about the Obama Administration, which will crossfade into a Nina Simone track, which will set up an interview with Nelson George, which will tie into a Richard Pryor joke, which will trigger a discussion about affirmative action, which will flow into a segment of a speech by Malcolm X, which...well, you get the general idea.

We have had the opportunity to present live theatrical presentations at such venues as MUSE, Harlem School of the Arts, The Public Theater, Nuyorican Poets Cafe, The Comic Strip and other venues. We were the core writing team for Apollo Comedy Hour (Tribune Broadcasting, 1992-1995). We were also creative consultants for Townsend Television (Fox, 1993).