REBEL DIAZ RADIO
---
Wednesday 10:00pm - 12:00am
Hosted by: Rebel Diaz

Twitter:
@RebelDiaz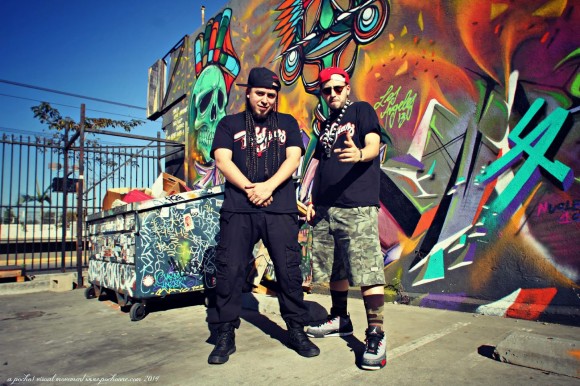 Warrior Wednesdayz with Rebel Diaz brings you cutting-edge socially conscious Hip-Hop every Wednesday night from 10pm to 12am.
Fronted by MC's Rodstarz, and MC/Producer G1, Rebel Diaz shows us the true global power of Hip-Hop. After first performing at an immigrant rights march in New York City in 2006 in front of a half million people, the bilingual crew has taken the international community by storm with their explosive live shows. With influences ranging from Chicago house to South American folk, Rebel Diaz combines classic boom bap tradition with Hip-Hop's global impact.
With roots in Chicago, and now based in the South Bronx, NY, Rebel Diaz has also piqued the interest of the academic community with their poignant social commentary and energetic performances. They have spent the last 8 years visiting dozens of colleges and universities, facilitating workshops, speaking on panels, and performing at national conferences.