VANTAGE POINT
---
Mondays 3:00-4:00pm
Hosted by: The Professor: Dr. Ron Daniels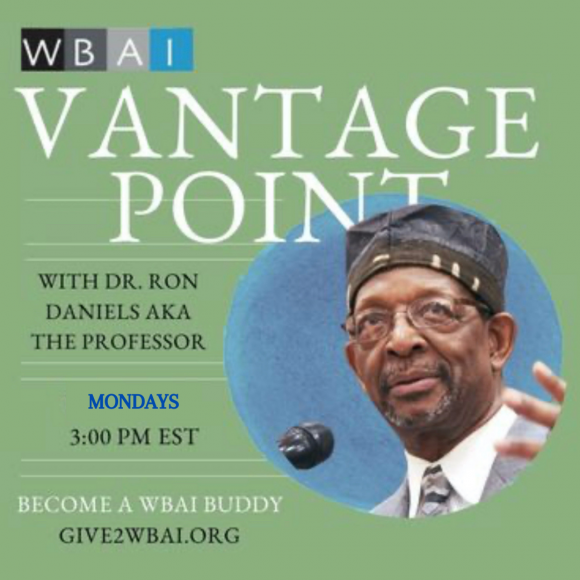 Veteran social and political activist Dr. Ron Daniels was an independent candidate for President of the United States in 1992. He served as Executive Director of the National Rainbow Coalition in 1987 and Southern Regional Coordinator and Deputy Campaign Manager for the Jesse Jackson for President Campaign in 1988.
A scholar-activist who has taught History, Political Science and Pan African Studies/Black Studies at Youngstown State University, Hiram College, Cornell University and Kent State University, he was a Visiting Associate Professor of Black Studies at The College of Wooster in Wooster, Ohio in 1994.
Ron Daniels holds a B.A. in History from Youngstown State University, an M.A. in Political Science from the Rockefeller School of Public Affairs in Albany, New York and a Doctor of Philosophy in Africana Studies from the Union Institute in Cincinnati.
Support this show
Become a BAI Buddy in the name of this show or make a one-time pledge HERE