MORNING SHOW - MONDAY
Note: This program is no longer active on the WBAI schedule
---
Monday 6:00am - 8:00am
Hosted by: Michael G. Haskins + Andrew Jones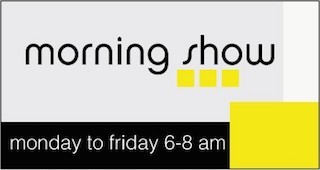 The WBAI Morning Show
Monday through Friday, 6:00 to 8:00am
Every weekday morning the Morning Show features a diverse array of progressive voices covering the city, the nation and the world from a variety of unique perspectives.
Local morning drive news and talk with a global reach, the program is spearheaded by hosts Michael G. Haskins, Pamela Brown, Mimi Rosenberg, Jed Brandt, Ed Morales and Mario Murillo, along with many other regular contributors, reporters and commentators, plus news updates with Linda Perry.
An experiment in community-based, non-commercial media, The WBAI Morning Show has forged collaborative partnerships with a number of independent digital news media outlets, including City Limits, The Indypendent, The Black Agenda Report, Jacobin, NACLA's Report on the Americas and others, combining the energy and resources of each to provide the latest news and analysis from the ground up for an engaged audience looking for alternative sources of information.
To contact us, send us an email at: MorningShow@wbai.org
Support this show
Become a BAI Buddy in the name of this show or make a one-time pledge HERE