RADIO FREE EIREANN
---
Saturday 11:00am - 12:00
Hosted by: Malachy McCourt and John McDonagh

Web Site:
https://www.irishfreedom.net
Facebook:
https://www.facebook.com/banner1916/?ref=aymt_homepage_panel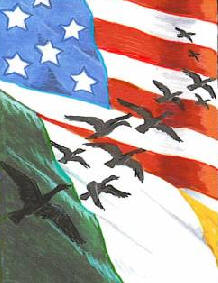 Radio Free Eireann covers the Irish freedom struggle from an Irish republican point of view.

We use the Irish experience to relate to struggles ranging from the war against the Palestinian people and the Turkish hunger strike to Puerto Rican political prisoners and resisting the burning of Black churches in the south.

Frequent guests have included human rights activist Bernadette Devlin McAliskey, journalist Eamonn McCann and former IRA commander Brendan Hughes.
Support this show
Become a BAI Buddy in the name of this show or make a one-time pledge HERE