ON THE COUNT - THE PRISON AND CRIMINAL JUSTICE REPORT
---
Saturdays 10:00am - 11:00am
Hosted by: Andre Ward, Harmony Hope, Marilyn Mateo

Web Site:
http://www.onthecountradio.com
Facebook:
https://www.facebook.com/OnTheCount
Twitter:
https://twitter.com/OnTheCount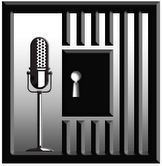 ON THE COUNT: The Prison and Criminal Justice Report is a 60 minute news and talk program featuring analysis, commentary, policy recommendations and action plans. It is broadcast from the perspective of people formerly incarcerated for stakeholders involved in criminal justice public policy formulation, law, research, legislation, reform litigation, social service provision, advocacy and activism. The program's objective is to provide a forum for the discussion of criminal justice, political, community economic development and prison issues not regularly heard on traditional mainstream corporate media. It is designed to create a platform for the voices of those historically excluded from the discussion and decision making process, yet who are most directly affected by the process.
The mission of On The Count is to identify and examine local, state, national and international criminal and social justice issues directed towards reducing the inappropriate reliance on punishment and incarceration as the primary response to social and economic inequality. The program serves as a clearinghouse of information focusing on, but not limited to, questions of race, class, gender, culture, economic development, punishment, sentencing, drug policy, de-incarceration, pre and post release programs, education, community resettlement and the human and fiscal implications of each.
On The Count is the only program on radio that is produced and hosted entirely by formerly incarcerated persons. The first program aired February 23, 2002.
Andre Ward, Executive Producer
Harmony Hope, Senior Producer
Marilyn "Mari" Mateo, Latinx Affairs Producer
Eddie Ellis, now an Ancestor, remains our visionary Executive Producer.
Contact On the Count - The Prison And Criminal Justice Report
Support this show
Become a BAI Buddy in the name of this show or make a one-time pledge HERE