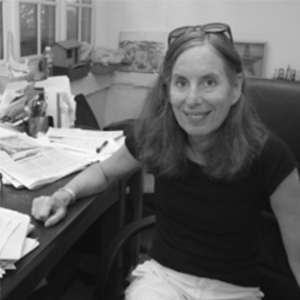 Leonie Haimson is the Executive Director of Class Size Matters, which the NY Times has called the"city's leading proponent of smaller classes." The organization is dedicated to providing information on the significant and wide-ranging benefits of smaller classes, particularly for at-risk children, to boost student learning, engagement, and graduation rates, and lower disciplinary referrals.
Leonie was a public school parent for 15 years. She received the John Dewey award from the United Federation of Teachers in 2007, was named one of NYC's "family heroes" by NYC Family Magazine in 2009, and was honored as an "Extraordinary Advocate for our Children" by Advocates for Justice in 2012.
In 2014, she received the "Parent Voice" award from Parents Across America for her work on protecting student privacy and leading the success battle against inBloom, the Gates-funded student data collection company. In 2015, she was named one of the ten most influential people in education technology by Tech and Learning Magazine.
She co-founded and co-chairs the Parent Coalition for Student Privacy [PCSP], which has released two toolkits, one for parents and one for educators , on how to better protect student privacy. The Coalition has also been invited to testify before Congress twice in recent years on how federal student privacy law should be strengthened. Leonie also sits on the board of the Network for Public Education.
She has appeared on CNN,Fox News,MSNBC,Good Day NY,WNBC News,National Public Radio, Al Jazeera, Democracy Now,NY1,Bob Herbert's Op-Ed.TV and numerous other television and radio shows. She has written for theNY Times,the Nation,Education Week,Washington Post,the Indypendent,SchoolBook,Huffington Post,Chalkbeat,In These Times,Gotham Gazette,City and State, and other publications. She blogs at the NYC Public School
---