A Renewed Push to Pass The ERA
---
- New York 11/24/2018 by Jessica Brockington (WBAI News/Local SwitchboardNYC)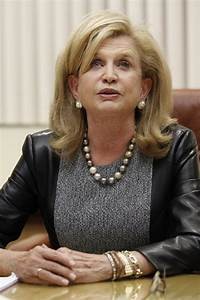 In the spirit of Brooklyn's Shirley Chisholm and Manhattan's Bella Abzug, Congress member Carolyn Maloney, who represents parts of Queens, Brooklyn and Manhattan, has been advocating for the Equal Rights Amendment since she was first elected to the House. That was back in 1992. She has introduced the Amendment in Congress 11 times.
She says the Kavanaugh hearing inspired her to lean into the fight even harder in the upcoming session. ​Maloney spoke at a recent Town Hall on Women's Issues in Greenpoint Brooklyn. She is highly critical of former conservative Supreme Court Justice Antonin Scalia who worked to prevent passage of the ERA.
Maloney said, ​"Women are not in the Constitution and there's no guarantee to protect them from discrimination." I think women should be in the Constitution and should be protected from discrimination. An Equal Rights Amendment would do that."
Please click on the arrow to hear our report.