- 07/05/2018 by Linda Perry (WBAI News)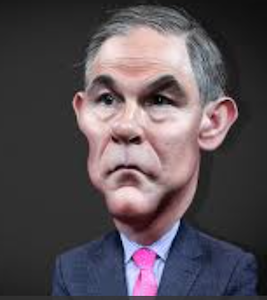 A collective sigh of relief came after Donald Trump tweeted that he accepted Scott Pruitt's resignation late Thursday afternoon. As EPA Chief Pruitt was a friend to lobbyists, a climate change denier, an environmental deregulator, and a paranoid official. He is embroiled in a rash of ethics scandals and investigations. Since Scott Pruitt took the job about 700 employees left the embattled agency.
New York's acting Attorney General Barbara Underwood quickly responded. "No matter who leads the EPA, my office will continue to hold the agency accountable. As we have proven again and again when the EPA threatens the health and environment of New Yorkers, we will take them to court – and we will win."
Massachusetts Attorney General Maura Healy followed, "Scott Pruitt's ethics violations and corruption may have cost him his job, but the EPA is still an agency under siege from within."
Preet Bharara simply tweeted, "Good riddance." This was echoed by many like Hakeem Jeffries, "Corrupt EPA Administrator Scott Pruitt GONE. Good riddance (and make sure to fly coach on the way back to Oklahoma)" and Governor Andrew Cuomo, "Senate Democrats should stand united against any appointment who intends to continue Scott Pruitt's disastrous legacy. With Pruitt's long-overdue resignation, I say good riddance."
According to Representative Nydia Velasquez, while Pruitt's resignation is welcome news, it was severely overdue. "He must be held accountable for the taxpayer dollars he abused for his own benefit, while simultaneously dismantling environmental protections. The American people deserve better."
And there were snide comments like this one from Adam Best. "Hope Scott Pruitt called Donald Trump to resign from the $43,000 soundproof phone booth he wasted taxpayer money on."
The Gurardian has a good roundup of violations including extravagant expenditures on the public's dime, security arrangements out of line for a public health official as well as his disdain for journalists and questionable dealings with lobbyists.
Meanwhile, Pruitt's replacement, his deputy Andrew Wheeler may be no better for the environment. He's a former coal lobbyist who also wants to undo regulations. Read more about him here in the New York Times.