Trump Uses Executive Order in Quest to Dismantle Obamacare, but States Are Fighting Back
---
- New York 10/14/2017 by Linda Perry (WBAI News)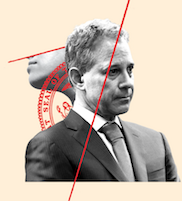 Attorneys Generals throughout the United States are suing the federal government to protect Obamacare, the Affordable Care Act. This after Donald Trump signed an Executive Order on Thursday to cut off cost-sharing payments to states, payments which are made by the federal government monthly to insurance companies.
Bernie Sanders who is in favor of a Medicare for All plan says, "Amazingly, we have a president who is trying to destroy the American health care system." There is widespread concern that Trump's action will enable insurance companies to sell "skinny" plans, while driving up costs for the sick, elderly and those with pre-existing conditions. Critics say Trump's action puts health care at risk and would boost premiums for millions of Americans.
"These subsidies make critical health care affordable for our most vulnerable," said Attorney General Schneiderman. "President Trump's move to cut these subsidies is a reckless assault on the health care of thousands of New Yorkers and millions of Americans. I will not allow President Trump to use New York families as political pawns in his dangerous and partisan campaign to sabotage our healthcare system."
The multistate lawsuit was filed in the Northern District of California by the Attorneys General of New York, California, Connecticut, Delaware, Illinois, Iowa, Kentucky, Maryland, Massachusetts, Minnesota, New Mexico, North Carolina, Oregon, Pennsylvania, Rhode Island, Vermont, Virginia, Washington, and the District of Columbia.
The lawsuit argues that the federal government is required to make these payments under law, and failure to do so would be "contrary to the law" and "arbitrary and capricious" in violation of the Administrative Procedure Act.