- 09/07/2017 by Linda Perry (WBAI News)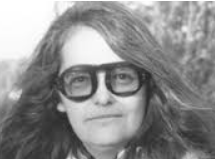 —Update on Hurricane Irma, one of the strongest storms ever recorded in the Atlantic. Check updates at NOAA, The National Oceanic and Atmospheric Administration
here
. Warm water feeds hurricanes like Irma. NOAA says the U.S. had the 15th warmest summer and 3rd warmest year to date.
—House Minority Speaker Pelossi had a phone call with Trump this morning. She said he assured her the 6 month stay on DACA won't be used as a round-up of Dreamers. We have her on this from her weekly briefing.
—16 U.S. Attorneys General sued the Federal Government to block Trump's plan to end DACA. The suit says rescinding it was motivated by prejudice against Mexicans. Plaintiffs in the lawsuit include New York, Hawaii, Washington, Massachusetts, Connecticut, Delaware, Illinois, Iowa, New Mexico, North Carolina, Oregon, Pennsylvania, Rhode Island, Vermont and Virginia.
— Democratic Senators held the floor to discuss DACA last night. Massachusetts Senator Elizabeth Warren said, "America is in trouble. Government works great for people at the top. But for everyone else it isn't working so well." She called for passage of the Dream Act. Meanwhile Mexico told a UN human rights panel it would welcome hundreds of thousands of undocumented people living in the U.S. with arms wide open.
—Charges were dropped against Pedro Hernandez. The Bronx teen who couldn't afford bail was sent to Rikers after he refused to take a plea over a shooting he didn't do. Former NYPD cop turned detective found witnesses who said someone else fired the gun. Bronx DA Clark says her office "will not tolerate misconduct by law enforcement.The Public Integrity Bureau is investigating allegations related to this matter and will go wherever the evidence leads it."
— Kate Millett, feminist pioneer, author of Sexual Politics has died. She was 82 years old. For this and other stories, please click the arrow above.