- 06/17/2017 by Linda Perry (WBAI News)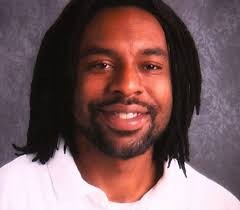 The Minnesota Cop, Jeronimo Yanez, who shot and killed 32 year old Philando Castile was cleared of charges today. Philando Castile's sister said, "He didn't deserve to die the way he did." She said, "I will never have faith in the system." His mother Valerie Castile said, "The system in this country continues to fail black people and will continue to fail us...now we're going back down to 1969. Damn. What is it going to take?"
There was clear racial profiling in the stop made by the cop. Yanez testified that he stopped the car because Castile looked like a suspect who had committed a robbery a few days before..
It was on July 6th, almost a year ago that Yanez approached Castile's car and killed him. Philando Castile's girlfriend Diamond Reynolds was sitting beside him and their four year old daughter was in the back. Yanez asked Castile for identification. Police dashcam video shows Castile handing something to the officer. Then in this state where one is permitted to carry a concealed weapon, Castile calmly informs the cop that he has a weapon. Castile was wearing his seatbelt. The gun was not fire ready. The cop draws his gun. There's shouting and Yanez fires seven shots into the car. Five shots hit Castile. The horrific encounter was streamed by Reynolds on Facebook. She testified that she wanted people to know what was happening.
Prosecutors said Castile wasn't reaching for a gun, that the officer made assumptions, jumped to conclusions and didn't follow his training. The defense clamed that Castille was reaching for his gun and Yanez feared for his life. Castile's mom says her son would never fire on an officer, that he would never jeopardize the lives of people in the car.
The jury deliberated for five days. One juror said it struggled with the decision. In the end the cop got off and wasn't even charged with endangering Castile's girlfriend or child.
The ACLU said in a statement: "Two Supreme Court decisions from the 1980s allow officers to use deadly force when a reasonable officer on the scene could reasonably fear for their safety. These two decisions create an atmosphere where police violence is sanctioned based on what we think a hypothetical officer could have felt, even if, in reality, the officer was acting recklessly, had ill motives or was acting based on implicit bias.
"Taking another person's life is the most extreme action a police officer can take, and consequently new standards are needed to better ensure that police killings happen rarely."
Adilka Pimentel, youth organizer at Make the Road New York issued this statement on behalf of the organization's 20,000 members: "It is an abomination that this murder, which millions of Americans watched with horror on Facebook Live, has gone unpunished... Philando Castile was riding in a car with his partner and her young daughter when Officer Yanez initiated an unnecessary stop, predicated on Philando's assumed criminality, for simply existing as a Black person. The stop resulted in Officer Yanez murdering Philando in front of his partner and her young daughter.
Pimental goes on: "The acquittal of Officer Yanez on all charges is one more tragic reminder that the lack of local, state, and federal accountability for law enforcement continues to leave Black and Brown communities vulnerable to abusive policing, mass incarceration, and extrajudicial killings. The responsibility for the actions of police officers that cut short the life of our friends, brothers, sisters, mothers, fathers, and children goes far beyond the individual officers involved, and must take into account policymakers at all levels who refuse to significantly reform an institution whose culture, practices, and policies are systematically racist. We grieve for Philando and his family and for all families who have lost someone at the hands of police and searched for some semblance of accountability in a system designed to devalue the humanity of Black and Brown people."
Advancement Project, a national racial justice organization, released this statement: "Philando Castile will be in our memories forever. We watched him get killed by a police officer without provocation. We grieve for his family and community again, as justice has remained elusive. Time after time, Black people in this country have watched as police officers have taken Black lives, and moved on without being held accountable," said Judith Browne Dianis, Executive Director of Advancement Project's national office. "Today's verdict is another cruel reminder that our criminal justice system is in desperate need of transformative and systemic changes. The deck is stacked against bereaved communities of color seeking justice for loved ones killed by police. We must continue to fight for accountability."