WBAI News
---
- 05/31/2017 by Linda Perry (WBAI News)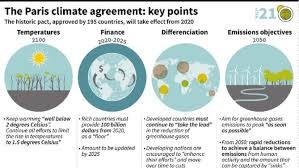 Donald Trump is expected to follow through on his campaign pledge to pull out of the Paris Climate Agreement signed by more than 190 nations in 2015.
Before taking office Trump kept saying climate change is a hoax created by China to hurt the U.S. economy and weaken U.S. industry. This is in sharp contrast to the opinion of most scientists who say that fossil fuels being used for energy is driving climate change.
Please click the arrow above for our report.