WBAI Evening News
---
- 02/23/2017 by Linda Perry (WBAI News)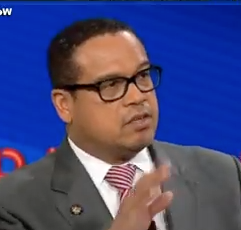 —Trump administration rolled back federal protections for transgender students. We have reaction.
—Governor Andrew Cuomo's budget cuts to Senior Centers is causing concern
—Who will be the next chair of the Democratic National Committee. Representative Keith Ellison with support from Bernie Sanders, Elizabeth Warren and John Lewis or former Labor Secretary Tom Perez with support from Joe Biden and Eric Holder.
—Reince Preibus and Steve Bannon at CPAC which Bannon says gave Trump the springboard for his agenda
—Sunsara Taylor from RefuseFascism calls out Trump and his agenda and Tucker Carlson on Fox
—350 groups are backing NYS Attorney General Eric Schneiderman in his investigation of Exxon Mobil — As suspected, newly released emails show a cozy relationship between the new head of the EPA Scott Pruitt and the oil and gas industry. Rebecca Myles reports
—A report by Grace Price on a new public/private coalition to partially de-criminalize prostitution in NYC. The Sex Trafficking hotline is 646-610-7272
—By clicking the arrow above you can hear these stories and more. And please click on the more info link which takes us you to our donation page. Thank you.