WBAI Morning News
---
- New York 06/14/2016 by Linda Perry (WBAI)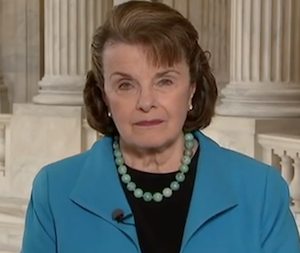 —On Monday, FBI Director Comey said the Orlando shooter was investigated twice in 2013 and 2014 for possible connections to terrorism, but that didn't stop him from working as a security guard or from buying two weapons in the week leading up to the attack, a hand gun and an AR-15 assault weapon.
—That he was able to legally buy these weapons is one of the big issues of our time. California Senator Dianne Feinstein says a No Guns For Terrorists Bill would have put the shooter on a watch list and prevented him from purchasing those weapons. Senate Democrats say they will try forcing a vote on the bill. It was rejected last year.
— And President Obama said "It's crazy that we make it challenging for law enforcement to get alerted that somebody they are watching has purchased weapons and if they do get alerted it's sometimes impossible to stop them from getting a gun." And as the investigation into the motive of the shooter continues, Obama said what we do know is that those groups which grabbed his attention targets gays and lesbians, LGBTQ and gender non-conforming people.
—In other news, it has been decided that the shooter who killed a pastor and eight worshippers at the Mother Emanuel Church in Charleston, South Carolina will be judged by jury, not a judge. If he is convicted, a jury will hear arguments on a possible death sentence.
—The trial of Officer Caesar Goodson continues in Baltimore. He is the police van driver involved in the death of Freddie Gray, the 25 year old black man who whose neck was broken in police custody. Goodson faces second degree murder and manslaughter.