- 03/16/2016 by Linda Perry (WBAI News)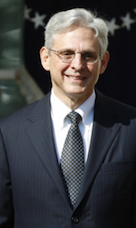 For the Democrats, Hillary Clinton won the primary in Florida. She beat Bernie Sanders for the Latino Vote 69% to 31%. Clinton also won North Carolina, Ohio and Illinois. The pledged delegate lead continues to grow for her.
At a speech in Florida she said our Commander-in-Chief has to govern the country, "not embarrass it." With her aim set at Donald Trump she said, "If we treat each other with respect and even love instead of bluster and bigotry, there's nothing we can't accomplish together."
According to exit polls, Democratic voters were more likely to describe Senator Bernie Sanders as honest, but more likely to describe Hillary Clinton's policies as realistic.
As results were coming in Tuesday evening, Sanders and Clinton were neck and neck in Missouri. She won there by .2% of the vote. Hillary Clinton now has approximately 1,132 pledged delegates. Bernie Sanders has about 818 pledged delegates. Including superdelegates, Democrats need 2,383 delegates to win.
On the Republican side, John Kasich, Ohio's Governor, won all of the state's 66 delegates. To the people of Ohio he said, "I love you."
Kasich said, "You believe you're the best when you run for President, because you put it all on the line" and he asked the crowd in his victory speech to give a hat tip to Florida Senator Marco Rubio, who was defeated by Donald Trump in Florida. Rubio ended his political run Tuesday evening, bemoaning the current political climate.
Trump took all of the 99 winner-take-all delegates in Florida. Trump also took the win in North Carolina and in Illinois, even after all the trouble which unfolded in Chicago over the weekend. Trump and Ted Cruz seemed to be tied last night in Missouri. In his victory speech Trump insulted reporters saying, "They are disgusting people." His supporters laughed.
In terms of delegates Trump has 621, Cruz 396, Rubio 167 and 138 delegates for Kasich. 1,237 delegates are needed to win the Republican nomination for president.