Natalie Cole, master of past and present styles
---
- Los Angeles 01/02/2016 (AP)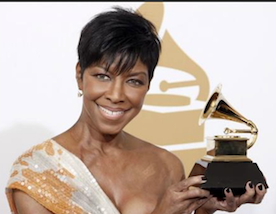 She began as a 1970s soul singer hyped as the next Aretha Franklin and peaked in the 1990s as an old-fashioned stylist and time-defying duet partner to her late father, Nat "King" Cole.
Natalie Cole, who died Thursday in Los Angeles at age 65, was a Grammy winning superstar honored and haunted by comparisons to others.
"Natalie fought a fierce, courageous battle, dying how she lived ... with dignity, strength and honor. Our beloved Mother and sister will be greatly missed and remain UNFORGETTABLE in our hearts forever," read a statement from her son, Robert Yancy, and sisters Timolin and Casey Cole.
According to her family, Cole died of complications from ongoing health issues. She had battled drug problems and hepatitis that forced her to undergo a kidney transplant in May 2009. Cole's older sister, Carol "Cookie" Cole, died the day she received the transplant. Their brother, Nat Kelly Cole, died in 1995.
"I had to hold back the tears," Aretha Franklin, who had feuded with Cole early in Cole's career, said in a statement. "She fought for so long. She was one of the greatest singers of our time. She represented the Cole legend of excellence and class quite well."