HEALTH ACTION
---
Monday, 11:00pm-11:30pm
Hosted by: Kathy Davis and Bob Lederer

Web Site:
http://wbaihealthaction.org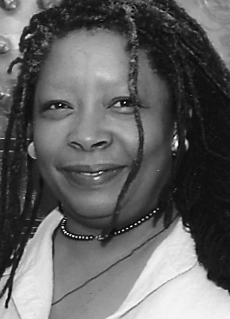 Health Action
is the weekly program exploring grassroots perspectives on physical, mental and spiritual health.
We challenge corporate threats to our health, demystify the latest research findings, expose inequities in medical access, and present personal steps and activist campaigns to improve your health and that of the community and planet.

Bob Lederer
co-founded a collective AIDS program at WBAI in 1990.
In 1994, the program was broadened and renamed Health Action, and Bob continued as a coordinating producer. From 2000-2002, he was active in the successful grassroots struggle to reclaim WBAI and Pacifica when they were taken over by the pro-corporate forces (which resulted in his being fired and banned for five months by the then-manager).

From Feb. 2003 to Feb. 2006, he was editor of the WBAI Website and Folio. In addition, Bob has been a longtime print journalist specializing in AIDS, alternative medicine, racism and political prisoners for such publications as the (now defunct) Guardian Newsweekly, Covert Action, POZ (national magazine for people with HIV/AIDS, of which Bob was an editor) and various lesbian/gay publications.

He is currently the Researcher and Policy Analyst for Bronx Health Link, a nonprofit clearinghouse for education and advocacy on health issues for low-income people in the Bronx, especially women and infants. For 25 years, Bob has also been an anti-racist, anti-imperialist, queer liberation and AIDS activist, active on a broad range of peace and justice issues.
Natalie Burnham is an associate producer of two WBAI programs, Health Action and The Caldwell Chronicles with Earl Caldwell (Fridays from 4:00-6:00 p.m.). Coming from a lineage of agriculturists who were progressive, health conscious, and avidly devoted to athletics has inspired Natalie's appreciation and study of nature, politics, health, and alternative methods to the mainstream.

At the age of seven, Natalie began former competitions in track and field. Her running career of sixteen years accrued several accolades, including a scholarship to Southern Methodist University and NCAA qualifications. Presently, outside of her work on WBAI, Natalie has her own holistic health practice in which she counsels others on nutrition and the benefits of living a healthy, balanced lifestyle.
Kathy Davis
has been a coordinating producer and co-host of Health Action since 1995, and producer/host of Heart of Mind (Mondays, 1:00-2:00 p.m.) since 2000. She has also been WBAI's Public Affairs Director since March 2003.
An Energy Healer and Qigong Instructor, with certification in Reiki, the Sandlin Technique and Qigong. She is founder of the Healer Within Project and the CORENERGY Path to Healing System.
Mark Hannay, an associate producer of Health Action since 2002, is long-time health care activist.

He is Director of the Metro New York Health Care for All Campaign, a citywide multi-constituency health care justice coalition comprised of community groups, labor unions, faith communities, professional associations, and concerned individuals who fight for universal health care.
He also co-chairs the New York State Health Care Campaign, a statewide umbrella coalition of health advocates, is co-chair of the New York Network for Action on Medicare and Social Security, and is vice-chair of the national Universal Health Care Action Network.

John Riley
, an associate producer of Health Action since 2002, has been a longtime queer and AIDS activist.
He is also a member of the OUT-FM collective, which produces WBAI's OUT-FM program (Mondays, 11:00-11:55 a.m.). John has been involved in scientific research since 1979.
His past activism has included participation in the movement to press the University of Iowa to divest stocks in companies doing business with South Africa in the late 1970's; he was a founding member of the Progressive Student Network in 1980; he helped found the Central America Solidarity committee in Iowa City; he co-founded a bisexual support group in 1982; he lived in cooperative housing projects from 1982-1991 with the exception of one year when he lived in China. John traveled and studied Spanish in Central America on several occasions.
Associate producers: Natalie Burnham, Mark Hannay, John Riley, Jonathan Bennett, Wista Johnson
Contributing producer: Martha Livingston