TALK BACK!
---
Monday to Thursday, 3-4:55 PM
Hosted by: Hugh Hamilton
Web Site:
http://www.talktohugh.com
Facebook Page: http://facebook.com/pages/Hugh-Hamilton/230192110330982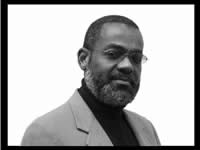 T
alkBack! is an interactive news-talk-analysis program featuring live guest interviews and listener participation on topics ranging from politics and social commentary to cultural discourse and literary criticism. The program covers both local and international affairs, bringing together diverse voices and expertise rarely heard on "mainstream" media.
Hugh Hamilton

Hugh Hamilton is a professional journalist of wide-ranging experience spanning some three decades in both print and broadcast media. He has traveled extensively on assignment in various parts of the world and for several years combined his journalistic expertise with a parallel career in legislative advocacy and community development for the New York City Council. Mr. Hamilton was born in Guyana and migrated to the United States in 1988.
Ian Forrest
Ian Forrest joined the WBAI Family in August 2002 directly from Kingston, Jamaica where he was involved in radio for five and a half years before coming to WBAI, doing news, commentary and feature productions. Ian also hosts Caribbean Round-Up, a segment on Wake Up Call on WBAI.