HIGH PRAIZE
---
Sunday 6:00am - 8:00am
Hosted by: Daulton Anderson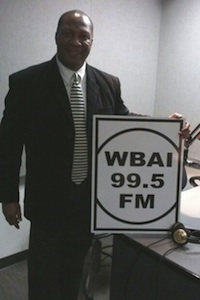 WBAI welcomes the award winning radio announcer, Daulton Anderson, originally hailing from London, England.
Daulton has been the recipient of the 2005 Gospel Announcers Guild Award, the Announcer of the Year Award for 2006-08, the 2009 American Radio Pioneer Award, and the 2010 Gospel Announcer of the Year Award.
He will be bringing a new inspirational program to WBAI called "High Praize". The show will be an eclectic mix of praise and inspirational music spiced with Caribbean and African flavors with an added flavor of gospel comedy.
If 5am is too early for you on Sunday mornings - you can listen any time through the archives on this site.