ETHICS ON THE AIR
---
3rd Wednesday of every month 10:00pm-11:00pm
Hosted by: Andra Miller, Dr. Phyllis Harrison-Ross and Dr. Terry Perlin

Web Site:
http://www.nysec.org
Facebook:
http://www.facebook.com/NYEthicalSociety
Twitter:
https://twitter.com/#!/NYSEC
Blog:
http://www.meetup.com/Ethical-Culture-NYC/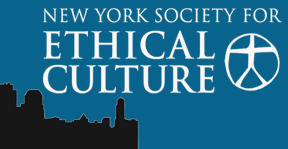 The show explores the ethical dimension of all our encounters.
As family members and neighbors, as consumers and citizens, as stewards of the environment, we must make ethical choices.We discuss those choices in our conversations with experts-authors, professors, and activists.
We hope to make the moral aspect of our lives explicit, so that we can pay it heed as we go about our affairs.