- New York 07/13/2012 by Rebecca Myles (WBAI)
Click the play arrow to listen to audio (Flash required).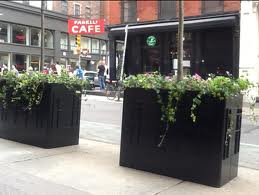 Large planter boxes illegally installed on the sidewalk on Prince Street in Soho have displaced veterans who have been setting up tables to sell wares to passers by. WBAI's Rebecca Myles reports.