- New York 10/16/2012 by Andrea Sears (WBAI)
Click the play arrow to listen to audio (Flash required).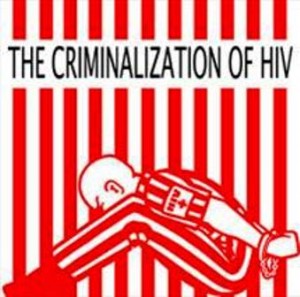 About two hundred AIDS activists, many dressed in orange jump suits, travelled to the site of tonight's presidential debate in Hempstead, Long Island, today to focus the candidates' attention on the criminalization of people based on their HIV status, and a bill to counteract it that has been introduced in the House of Representatives. WBAI's Andrea Sears spoke with Megan Mulholland of Queerocracy, one of the groups organizing the action.