Schneiderman Subpoenas US Chamber of Commerce Records
---
- New York 06/27/2012 by Andrea Sears
Click the play arrow to listen to audio (Flash required).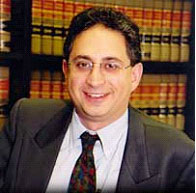 New York State Attorney General Eric Schneiderman has issued a subpoena seeking email, bank records and other documents regarding the possible illegal transfer of millions of dollars of charitable funds to the US Chamber of Commerce where it allegedly was used for lobbying and partisan political advertising during the 2004 presidential and congressional campaigns.
Andrea Sears speaks with Cyrus Mehri, attorney and counsel for US Chamber Watch.