- 06/01/2013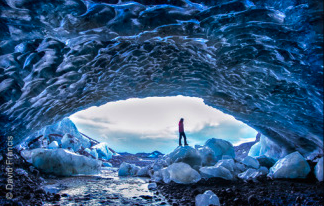 WBAI LEFT FORUM BROADCAST SCHEDULE:
Regular programming will be pre-empted during these times
Friday June 7, 2013 - 7:00 PM - 9:00 PM Opening Plenary
Addressing the connections between the creation of a thriving biosphere and the transformative conditions of ecology and economy needed to sustain it, plenary speakers will bring three unique left perspectives to bear upon these most pressing challenges of our times. Featuring: Christian Parenti, Jill Stein and Immanuel Wallerstein.
Saturday, June 8, 2013 - 12:00 PM - 2:00 PM
Live from the Left Forum with WBAI News reporter Rebecca Myles interviewing speakers and participants.
Saturday, June 8, 2013 - 2:00 PM - 3:30 PM
Lunch Panel with Noam Chomsky

Saturday, June 8, 2012 - 7:30 - 9:30 PM
Mobilizing for Eco-logical, Eco-nomic Transformation
Oliver Stone, Peter Luznick, Bill Fletcher, Jr., Donna Murch and Greg Wilpert on the Untold History of the United States.
(Broadcast will be preceded and followed by 1/2 hour pre-recorded highlights)
Sunday, June 9, 2013 - 5:30 - 7:30 PM - Closing Plenary
Bolivian Vice President Alvaro Garcia Linera, John Bellamy Foster and Tadzio Muller
SEE WBAI HOSTS PARTICIPATING IN THESE LEFT FORUM PANELS:
Tiokasin Ghosthorse of First Voices Indigenous Radio:
"Indigenize Our Paradigms: Restoring Sacred Sustainability"". Saturday, 6/8, 05:30pm - 07:10pm in room W614.
Wuyi Jacobs of Afrobeat Radio:
"Engaging the African Youth and Young Professionals in Africa's Sustainable Development". Sunday, 6/9, 10AM-11:50AM in room W619.
"The African Diaspora Re-engaging with Africa". Sunday, 6/9, 12PM-1:50PM in room W618.
"Africa and the 21st Century Governance and Security Challenges; Prospects for Ecological and Economical Transformation". Sunday, 6/9, 3PM-4:50PM in room W619
Richard Wolff of Economic Update:
"Workplace democracy and democratic ownership: Moving from theory to strategy". Sunday 6/9, 12:00pm - 01:50pm in the Schimmel Center Theater
Fran Luck of Joy of Resistance
"Grassroots feminist organizing pushes the courts, makes leap for reproductive rights: The Morning-After Pill Tummino Decision" Sunday, 6/9,
12:00pm
-
01:50pm, Room E328